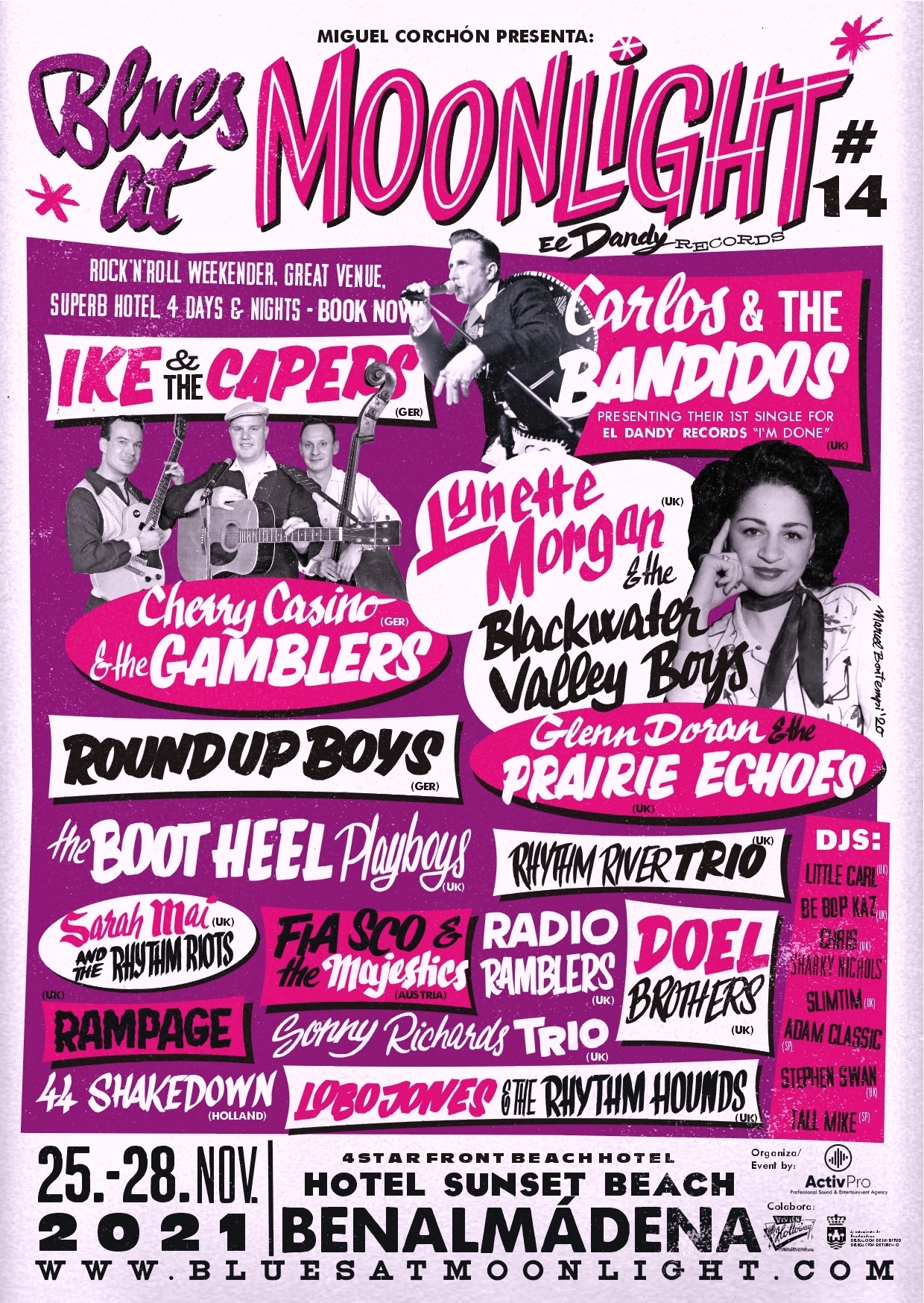 28 Jul

BLUES AT MOONLIGHT 2020/2021 NEWS

The pandemic has caused a huge drop in reservations and also our income since March. Given that and also the continued uncertainty, we've made the decision to alter the festival lineup for this year. We're keeping all the DJs, but replacing the groups with those you can see on the new poster. The original lineup will pass to 2021.

All tickets and accommodation bought can be changed for next year or used this one.

We hope you all understand, for more information please email us to

info@activpro.es

Kind regards and safe rockin'!