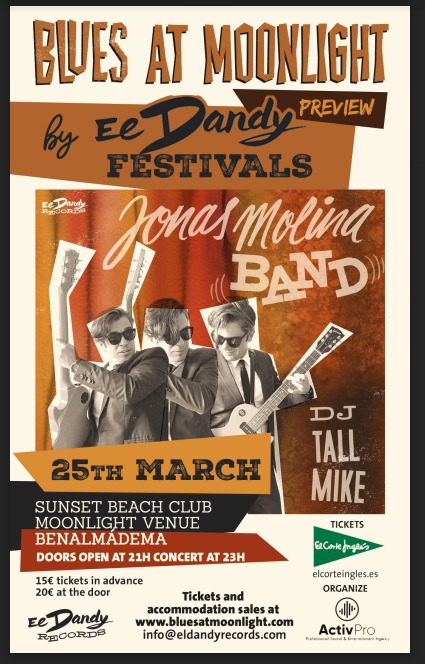 13 Apr

Blues at Moonlight PREVIEW by El Dandy Festivals

Blues at Moonlight began its journey in 2007 as a one-night festival where Blues and Rock and Roll were given predominance, over the years it grew in number of performances and I was giving more prominence to Rock and Roll and Rockabilly especially. In 2023 I return to the initial format with the intention of doing several a year of one night per edition. On the other hand, I start another new project which will be El Dandy Festivals.
For this edition of Blues at Moonlight I will count with the Blues-Swing trio from Madrid Jonás Molina Band and I as DJ Tall Mike will play related music. I will also add more names to the line-up as the date approaches. For now I ask you to reserve this Saturday in your calendar and see you for a great night of blues swing and rock and roll. Rockin' the blues!