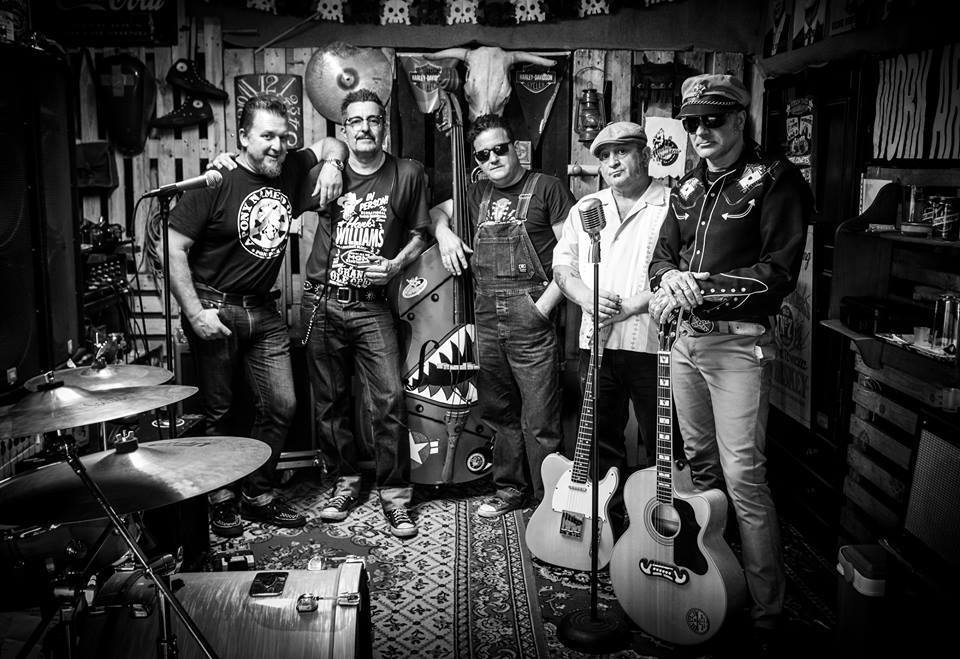 23 Oct

Howlin' Ramblers at Blues at Moonlight

Howlin' Ramblers brings a harmonic sound of rockin' country blues very punk and powerful live where they review themes of black artists like Big Walter, Tarhell Slim, or Ron Holden and other white artists like Johnny Cash, Carl Perkins, or Hank Williams. The name is precisely a wink to Howlin' Wolf and Hank Williams (Ramblin' man).

Jesús (Teddy) is at the head of the band composed with musicians from various styles.Juanlu double bass player for 8 years in the Sevillana psychobilly band San Peter Square. Three veteran musicians of San Roque who since the late 80's have passed through numerous bands.Pepe a la harmonica, from Badrriles (punk rock and garage), along with drummer Johnny with whom he would share the late 80's Los Caimanes (rock).And Salvador Mata, drummer of Mammys Daddys (beatle sound) and that in the 2.000 formaria with Johnny Moon, Black Cat Bone (Blues Rock), where it would pass to play the guitar, staying with this instrument also with the formation Johnny Moon & The Selenitas (Rockabilly).

The result of all this mixture and the chosen repertoire makes the band have a style that hardly resembles any other of the rockin scene. in their fleeting journey have already played for the most important clubs of Andalucia, Rockin' Swarm (Seville) Rock & Roll Club (Jerez) and Sun Coast Club (Malaga).