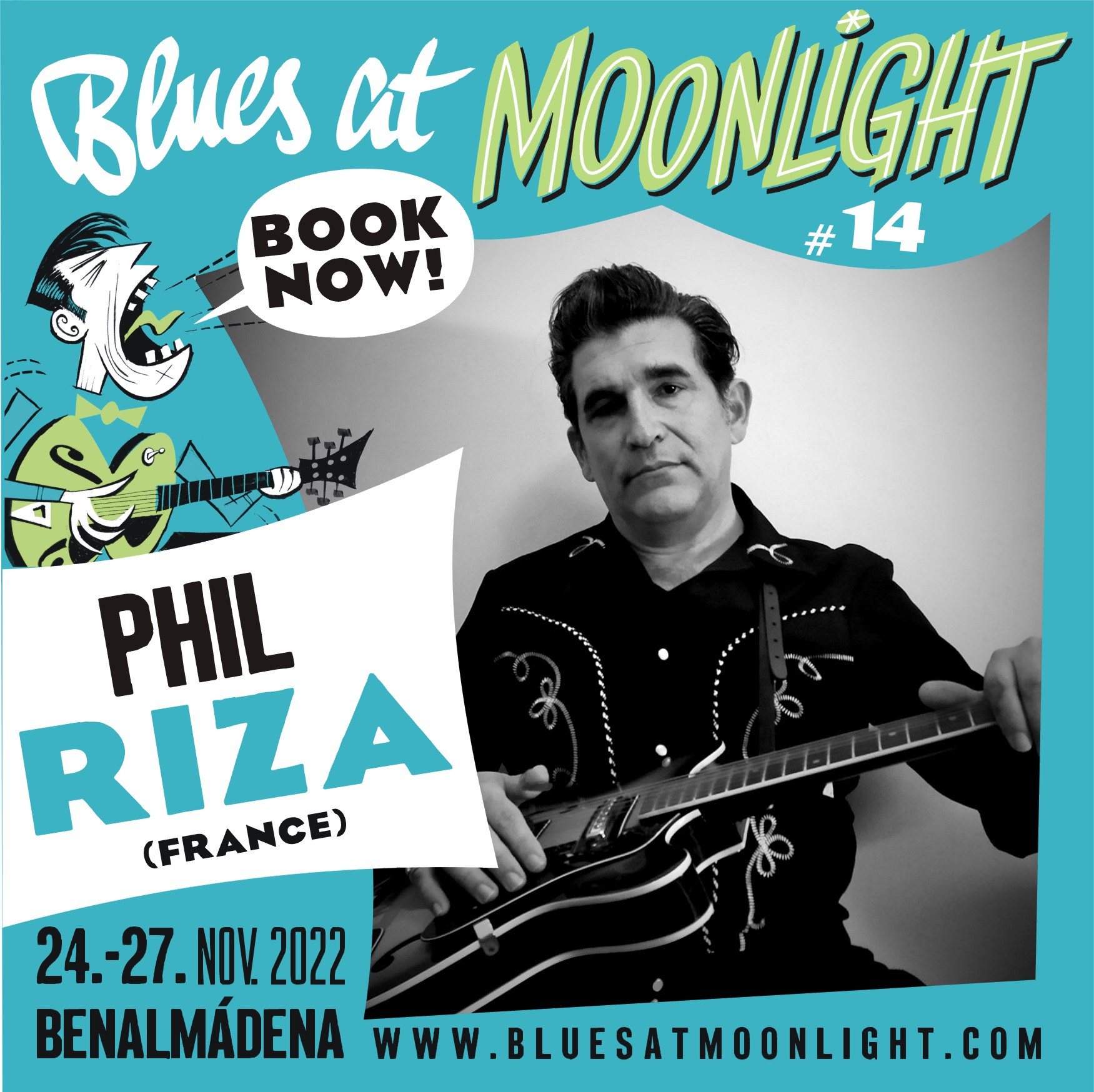 18 Jan

Phil Riza

The French Phil RIZA, a legend, the last wandering troubadour of rock and roll who continues to travel the world with his magnificent cocktail of American music from the 40s to the 60s, ranging from rockabilly and country to rhythm and blues and swing, is visiting us once again.

Phil Riza was born in Marseille at the end of the seventies and in true bluesman style, he goes wherever the road takes him with a single goal: to preach Rock'n'Roll all over the world and to everyone. During all these years he has not left the asphalt, from city to city, from country to country, self-producing and taking his guitar virtuosity from the USA to Japan, via India.

His guitar technique, characterised by finger picking and a solid musical education acquired at the Jazz school of Salon de Provence, not only allows him to deliver an original style with real enthusiasm and energy, but also to enrich his repertoire of songs with melodic accents, making him a complete musician.