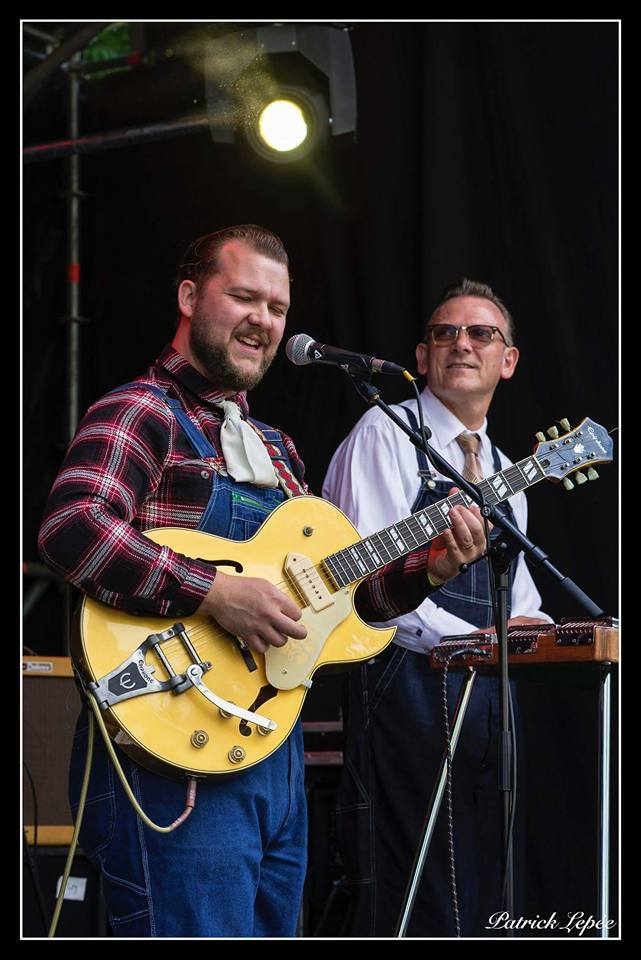 23 Oct

The Doel Brothers at Blues at Moonlight #11

Let me introduce you to The Doel Brothers …We are three Brothers Tom ,Gordon and David and our good friend Steve Whitworth on Double Bass and Mr Phil Morgan on the Steel Guitar.
We play Western Swing and Country Bop and currently have three albums and three vinyl 45's releases with the label EL TORO in Spain.

We have been playing together as the Doel Brothers for a few years and have played top music festivals in America,France,Spain,Finland,Germany,Holland and of course England and have the pleasure of travelling to Nashville to play a festival in 2016.

The band is influenced by Bob Wills,Tennesse Ernie Ford,Johnny Cash,The Farmer Boys,Rusty and Doug,Geogre Jones,Dave and Deke Combo and many many great Country and Hillbilly artists from the late 40's,50's and 60's.