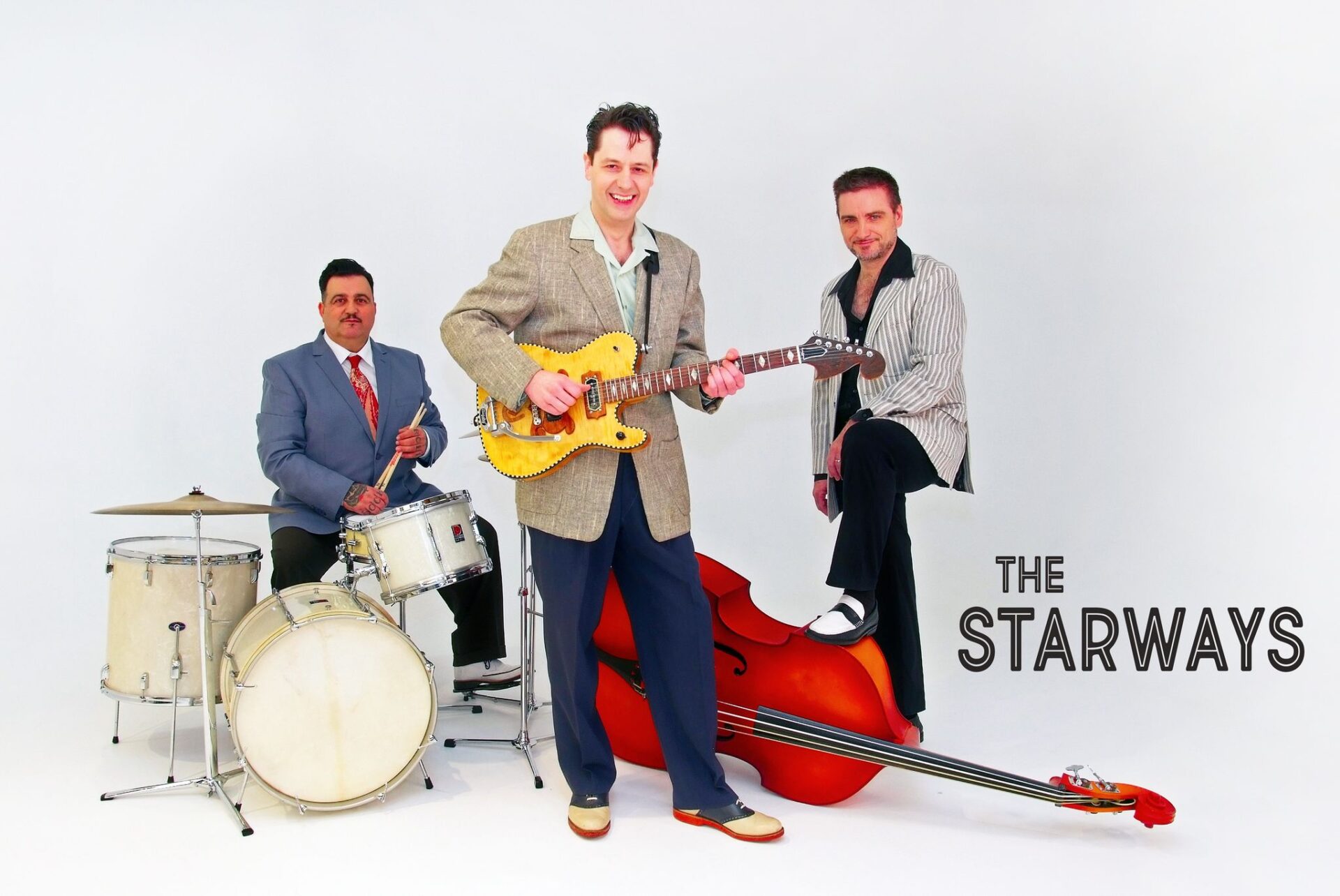 03 Jun

THE STARWAYS CONFIRMED FOR BLUES AT MOONLIGHT 2021

The Starways is the new project of guitarist Xavi Roman. Known for his participation in successful bands like Anita O'Night an the Mercury trio or The Quasars. On this occasion he embarks on a solo journey accompanied by the best of the rock and roll scene in Barcelona. The great Emilio Torres (Big Jamboree, Velvet Candels, The Sparkles, etc..) on drums and Luis Martin (Al & Speedway, Velvet Candels, etc..) on double bass.
With this trio we will be able to enjoy the best sounds of the golden age of music, with rhythms ranging from the purest rockabilly 50's to pop melodies through the country, the most danceable jiver or the rabid jump blues. Without forgetting the classics of great artists as icing on the cake. All this with the characteristic stamp and the freshness that Xavi Roman prints in his compositions.