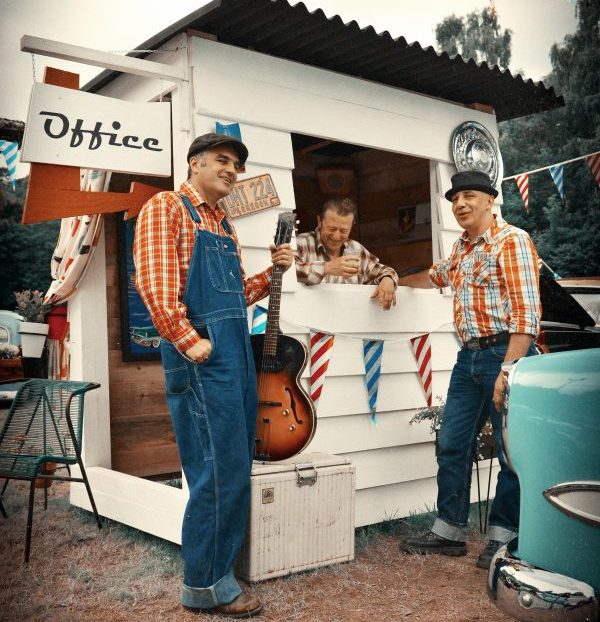 13 Jun

WILD BOOGIE COMBO new artist for Blues At Moonlight 2019

WILD BOOGIE COMBO was born in 2007 with Jake Calypso (Guitar/Vocal) and Terry Reilles (Drums).

At start, the influences was Rock'n'Roll & Rockabilly around some underground 50's tracks. And a 1st unofficial CD named 'Music For Females' was released with covers of Jerry Lee Lewis, Buddy Holly, Bobby Faire, Sleepy La Beef, Mickey Hawks played with lot of energy as a 'One Band Band's style.

In 2012, the duet decide to record an album totally 'Blues' inspired by artists as John Lee Hooker, Dr Ross, Lightnin Hopkins. 10 songs written by Jake Calypso. Wild Boogie Combo became at that moment, the Blues side of Jake Calypso.

In 2013, Mr Ruine B harmonica player joined the duet.. Autumn 2013, the trio has recorded an EP with 4 new tracks on Chickens Records.

After lot of of gigs in differents Blues clubs, the band was called to play in great festivals as Viva Las Vegas (Usa), Juke Joint Festival (Clarksdale MS) and différent places in Germany, Belgium & Switzerland..

Since the spring of 2016, Wild Boogie Combo used to be sometimes the backing band of Archie Lee Hooker (John Lee's nephew) after recording a fabulous album named 'Vance Mississippi' where you can find too

a bonus track recorded in the mythical Sun Studio Memphis…

The trio continues to scour the scenes across Europe with a new project in mind!

Don't miss them, you will have the 'Boogie' !